20% of all laundry and dry cleaning using the Code: STAYALERT20
Love2Laundry is Shaking up AirBnB Management – The Win Winn Keeper Case Study
Love2Laundry is a brand trusted by thousands of customers to manage laundry and dry cleaning needs reliably.
And because we are made to fit your budget and lifestyle, you can finally take your mind off dirty clothes as you focus on more pertinent aspects of your day. Get in touch with us. A member of our trained staff will arrive at your door to collect and deliver your items within 24 hours.
We know. We know. Sounds like another one of those generic sales pitches that are too good to be true, right? Not this time. And to prove it, we reached out to one of our most enterprising clients, Win Winn Keeper.
Initially, we were curious as to how we may continue to improve our services to meet the most demanding of laundry challenges. However, what we discovered during our interview just may convince you to give Love2Laundry a try.
Despite the rapid expansion of their Short Let Management operations, Win Winn Keeper continually relies on Love2laundry for some of the same reasons most individual consumers choose us.
Our convenient and flexible services do not require any long-term commitment. We merely guarantee a quality service which will save you time, energy and money, regardless of the size of your fabric cleaning responsibilities.
So! Let's momentarily set aside your load of laundry to examine the impact of Love2Laundry on a thriving Short Let Accommodation company. Remember, if you like what you read here, don't hesitate to contact us today. We make customers happy, whether they are university students, busy professionals or major businesses.
INTRODUCING WIN WINN KEEPER AND THE GOSPODINOV INITIATIVE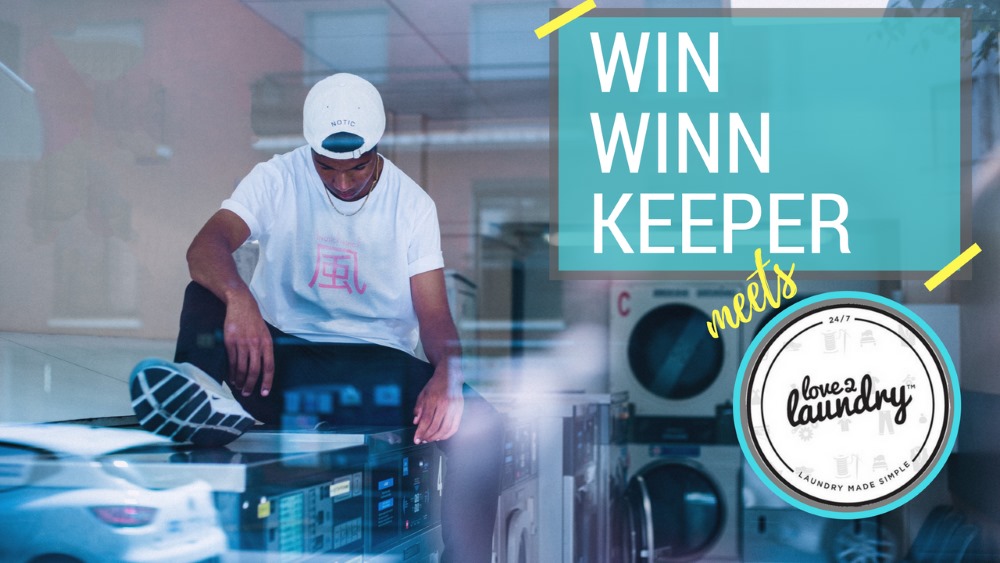 The CEO of AirDNA (an AirBnB Data and Analytics Company), Scott Shatford once declared, "Airbnb is no longer a community just for individuals renting out their space or properties on their own. We're seeing traditional property management companies operating as many as 1,000 listings." Win Winn Keeper happens to be one of these remarkable companies, boosting returns and reducing the hassle faced by property owners looking to short-let their estate.
"We couldn't be as productive or efficient
without Love2Laundry, they are 100% fundamental for  a
successful short let operation."

What is Win Winn Keeper?
As described on their website, Win Winn Keeper offers "hotel style management services for short-term lettings to maximise your income in 3 easy steps: setting up a meeting, generating a revenue projection for your property, and getting your property live."
Currently based in Shoreditch, an inner city district in the East End of London (UK), Win Winn Keeper was founded only two years ago. The company has since flourished from the ambitious brainchild of two brothers, Ivo and Miroslav Gospodinov.
Today the organisation employs 40 professionals. Plus they are on the verge of an expansion which will extend their services overseas into the Asian and Bulgarian markets.
Reassured by the consistent results of their planning and forecasting, Ivo and Miroslav recently decided to take their business to the next level. They took their prospering idea into venture capital financing, a significant feat which makes or breaks many new companies.
As a testament to their entrepreneurial diligence and growing success, Win Winn Keeper is currently in the process of raising a sum of £500,000 in the seed round of financing, with experts estimating a £2.8 valuation for the start-up.
To reach an almost £3 million pound valuation, after two years of putting an idea to work is the goal of many entrepreneurs. But Win Winn Keeper could realise their objectives due to their commitment to efficient operations coupled with superb service. And as Ivo confidently states, "we couldn't be as productive without Love2Laundry, they are 100% fundamental for a successful short let operation."
We are about to see why.
THE VALUE OF LOVE2LAUNDRY FOR AIRBNB MANAGEMENT
Just as customers have come to regard Love2Laundry as the personal assistant who takes care of dirty beddings, garments and fabrics, AirBnB management companies appreciate the value of a laundry and dry cleaning service that is mobile, flexible and professional.
As Ivo explains, "Win Winn Keeper could not continue to manage 42 check-ins a day without the help of a company that arrives to take care of the linens."  
A guest checks-in, then checks-out. But sheets need to be cleaned and changed. Tough stains need to be removed before the next visitor arrives, no excuses.
"If Love2Laundry is not reliable,
there is a strain in our operations.
But thankfully, they are one of the best."
The Gospodinov brothers strive to protect their brand reputation, not only for the sake of their business but also that of their corporate and independent clients.
However, once upon a time, while Win Winn Keeper was increasing the number of properties listed under their management, they were also running around local neighbourhoods in search of cleaning services. That is until Love2Laundry.
"We cut expenses, that's for sure," Ivo says relieved. "But the real solution was no longer having to deal with the messy and less organised method of relying on local launderettes. What a headache that was."
In managing properties spread all over London, the UK and eventually the world, Win Winn Keeper anticipated the daunting challenge of keeping up with hundreds of laundry services. Love2Laundry's flexible pickup and delivery method perfectly fit the transient nature of the Short Letting Industry.
"If Love2Laundry is not reliable, there is a strain on our operations. But thankfully, they are one of the best. They do what they do so well that it allows us to focus on growth," Ivo says.
These days, Love2Laundry can arrive at a property as soon as the Win Winn Keeper team decides. Once a visitor has checked out of a location, the property can be made ready for the next guest within 24 hours, no excuses.
WHY LOVE2LAUNDRY – THE WIN WINN KEEPER DECISION PROCESS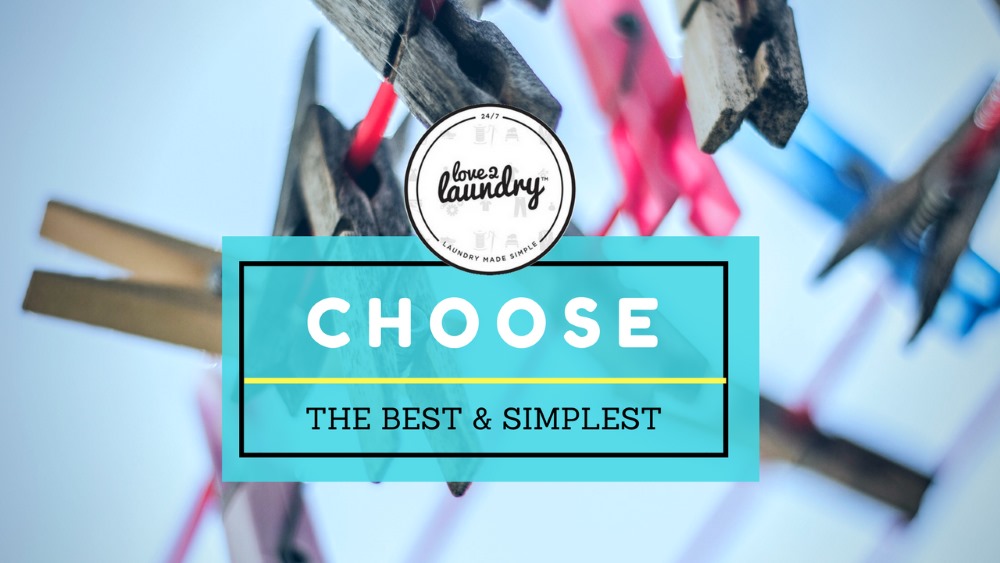 "Love2Laundry has been life-changing," Ivo mentions.
Though we are delighted to have earned this praise, we appreciate that picking Love2Laundry could not have been a decision made lightly.
As entrepreneurs, Ivo and Miroslav have developed a keen eye for worthy investments. They know how to cut through the fluff of promotional offers and empty promises. It doesn't take them too long to spot a potential bottleneck as they continue to grow their business. But still, it took them a month to weed through their laundry service options.
Ivo and Miroslav are studious. They identified the decision which needed to be made. They researched and gathered as much relevant information as they could. They identified alternatives. Then they measured their options and took action. They chose Love2laundry.
"The decision to choose Love2Laundry was a no brainer,
especially when you consider their pay-as-you-go model.
We didn't have to be tied to any messy contracts."

"Miroslav reached out and spoke to Nadeem (the founder and Director of  Love2Laundry), and it was abundantly clear that their goals were aligned with ours. They are working hard to offer a quality service at a great price. And the fact that they are so adaptable to your situation makes them hard to beat," Ivo adds.
From the individual perspective, customers love that Love2Laundry makes house calls. You get in touch, and we come by to pick up your dirty laundry, all at an affordable price. Businesspeople like Ivo and Miroslav share the same sentiment, but with added considerations.
For the sibling partners, Love2Laundry's values matter as much as our services. Lucky for us that our two companies share the same business principles and outlook on customer service.
"Nadeem understood our business model. He has experience. He demonstrated a strong interest in helping us succeed. They really want to go above an beyond," Ivo says. "Plus, it is always refreshing to work with brands who still maintain that driven entrepreneurial spirit. It feels like a partnership."
We pride ourself in excellent professional care. And just like Win Winn Keeper, we have been growing, servicing more locations every day. So far,  it has been almost a year of doing business with Win Winn Keeper, but we are always working hard to match the growing demands of all of our clients.
Ivo reflects momentarily and finishes, "At the end of the day, the decision to choose Love2Laundry was a no-brainer. Especially when you consider their pay-as-you-go model. We didn't have to be tied to any messy contracts, and we could keep them as long as they contributed to our bottom line. We couldn't find a reason not to choose them."
LOVE2LAUNDRY AND THE SERVICING OF INDUSTRY EXPERTS
For your property to qualify for Win Winn Keeper's expert management, your location would have to meet a standard of appearance, size and upkeep.
As Ivo puts it, "it's all about the property."
Win Winn Keeper takes care of your listings on Airbnb.com, Booking.com etc. They assume the responsibility of checking in guests, ensuring quality services and restoring your property, ready for the next short let occupant.
A company which aims to offer the same level of service you can expect from a 5-star hotel does not overlook inefficiencies or inadequacies of a laundry service. We wanted to know how the professionals at Win Winn Keeper first reacted to the idea of Love2Laundry as a service supplier.  
"There is a cool combination
between our business objectives and theirs.
So implementing Love2Laundry's services has been very smooth."
Ivo admits, "when it was time to make the switch to Love2Laundry, there were a few team members responsible for property maintenance and upkeep who raised concerns. That's normal. You will have hesitations, but Love2Laundry quickly overcame any doubt."
We understand the initial reluctance. Win Winn Keeper maximises the earning potential of its clients by offering same day check outs and check ins. A guest checks out on a Monday, but the same apartment will typically be reserved by another person for the same day With such a narrow margin of error, it can be tricky to trust a company to show up on time, collect linens, return them promptly, without the need of re-cleaning. Good thing Love2Laundry specialises in speed and quality care.
"If you have something that works, you don't change," Ivo declares. "There is a cool combination of our business objectives and theirs. So implementing Love2Laundry's services has been very smooth."
Win Winn Keeper's objective is for guests to feel at home while clients are rest assured that their property is in safe and responsible hands. Ivo and Miroslav recognise that if they can continue to get these two crucial factors right, they may have stumbled upon a recipe for success. We are simply glad to be playing a big part in their vision.
THE LOVE2LAUNDRY IMPACT ON AIRBNB MANAGEMENT
Win Winn Keeper seamlessly enables everyday people and large corporations to generate a steady income from the letting of their estates. But perhaps more vital than providing a reliable source of extra revenue is the fact that Win Winn keeper eliminates stress. Just like we do.
But with the growing number of daily check-ins and the rising standards of short let renters, Ivo and Miroslav sought a sustainable remedy to their logistical quandary.
How does an AirBnB Management company assure a quality experience, without having to go from town to town in order to do business with different laundry services? Simple. You take advantage of Love2Laundry. And now everything can be taken care of online before any laundry problem becomes an emergency.  
"On the laundry services alone, we have been able to cut about 30% of our typical monthly expenses by utilising Love2Laundry," Ivo says.
By simplifying their linen cleaning and laundry operations, Win Winn Keeper can dedicate resources towards new client acquisitions, and their overall growth.
The ROI of Love2Laundry has been reflected not only in higher profits but better business processes.
"If you are looking for a laundry service
with a great combination of value provided and cost,
Love 2 Laundry is the best out there."
Win Winn Keeper has been successful because they know their industry. Ivo and Miroslav Gospodinov understand what it takes to thrive as entrepreneurs emerging in a competitive market. Their strategy is simple, expand aggressively but intelligently by focusing on efficiency and flexibility. And this is precisely why we are confident we will continue to be their laundry service provider for the foreseeable future,
"It is always good to weigh your options," Ivo explains. "But if you are looking for a laundry service with a great combination of value provided and cost, Love 2 Laundry is the best out there."
"Their services represent our standards. We trust their work with our brand and reputation." Safe to say, so far as business relationships go, Love2Laundry and Win Winn keeper mutually benefit each other – a 'win-win' if there ever was one.
"Regardless of financial models, regardless of scale, Love2Laundry is cheaper than being locked in a contract.  If finding the fastest and most reliable is your goal then you don't have to look further than these guys."
It appears that our impact is scalable. As we mentioned earlier, Love2Laundry makes customers happy, whether they are university students, busy professionals organisation or an Airbnb Management Company.
We asked Ivo how we could do a better job for his company and similar brands in his industry. To which he responded, "so far Love2Laundry is ticking all the boxes. I am not inside their operations, so it is difficult to say. They communicate well. They deliver on time, and they focus on their customers. I really don't have anything I would change."
CONCLUSION

You don't have to run a multi-million pound Short Let Management company to benefit from Love2Laundry. Our flexible model is perfect for your budget and busy schedule. Get in touch with us to learn about our same day pick up, our free delivery and quick turnaround. You no longer have to let dirty laundry slow down your day. Just click on the following link to receive 25% OFF your first order with the code: FACE25.